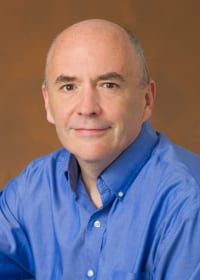 The Mars Society is pleased to announce that Dr. Luther Beegle, JPL's Deputy Division Manager for Science, will give an update about ongoing efforts to detect surface and subsurface life on the Red Planet during the 22nd Annual International Mars Society Convention, scheduled for October 17-20 at the University of Southern California.
A senior planetary scientist at Jet Propulsion Laboratory, Dr. Beegle is involved in the Mars Science Laboratory (Curiosity) mission, searching for and assessing past or present habitable environments on Mars. Prior to his current role at JPL, he served as Deputy Section Manager for Planetary Science and Group Supervisor for Advanced Instrumentation & Spectroscopy.
Dr. Beegle earned his Ph.D. in Astrophysics (1997) and M.S. degree in Physics (1995) from the University of Alabama Birmingham and his B.S. degree in Physics & Astronomy from the University of Delaware in 1990. His current research focus at JPL is life detection and sample handling.
For more information about the 2019 International Mars Society Convention, including registration and volunteer details, please visit our web site (www.marssociety.org). A list of confirmed speakers and a tentative program itinerary will be posted online in the near future.